Nestled in the hills northeast of Harrisburg, Pennsylvania, lies the town of Hometown, PA. To call this town of barely 1,400 people "dying" is unfair to the fact that it had been dying since the 70s. Admittedly, the population would swell to some four to five times that number every Wednesday to visit the Hometown Farmer's Market, but to quote another author, it was a place to come from, not go to. But because the universe has the soul of a story teller, this story begins here.

It was dark. A little too dark, in fact. Despite the sun having not quite touched the hills surrounding the little town, it was dark enough for the sun to have already starting sinking below the horizon. It was a subtle darkness, though, only noticeable if you were paying attention.

Sheriff Nick Angelo wasn't paying attention, though. He was focused on the area of forest that had been cordoned off by yellow tape. He took off his hat and ran his fingers through his short blonde hair and slowly exhaled. "All right," he motioned to the others. "Let's get these bagged up and taken to the coroner." He paused. "And let's make sure they all belong to the same person," he said as the various limbs were picked up and put into zippered bags.
THAT'S WHAT YOU GET FOR PUTTING HIM IN A SWEATER AND MITTENS
And dogs are jerks:
John 13:35 (New American Standard Bible)
35 "By this all men will know that you are My disciples, if you have love for one another."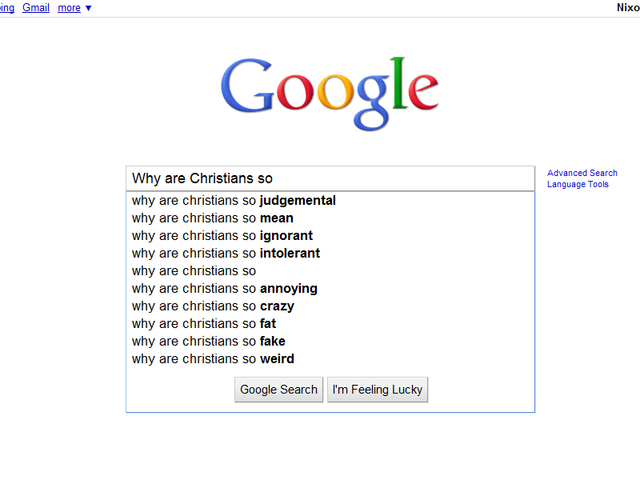 Does this seem right to you?
Inspiration
(This is a small microcosm of where I am spiritually)
November 5, 2010 05:21:00 AM --- Arrival Scan
November 4, 2010 11:44:23 AM Fedex Smartpost Martinsburg WV US Arrival Scan
November 4, 2010 01:16:48 AM Fedex Smartpost Allentown PA US Departure Scan
November 4, 2010 01:16:00 AM --- Arrival Scan
November 3, 2010 06:37:12 PM Fedex Smartpost Allentown PA US Arrival Scan
November 3, 2010 06:45:37 AM Fedex Smartpost Edison NJ US Departure Scan
November 3, 2010 06:45:00 AM --- Arrival Scan
November 3, 2010 02:49:08 AM Fedex Smartpost Edison NJ US Arrival Scan
November 2, 2010 11:51:00 AM US Shipment has left seller facility and is in transit
So for those of you playing at home, the route currently looks like this: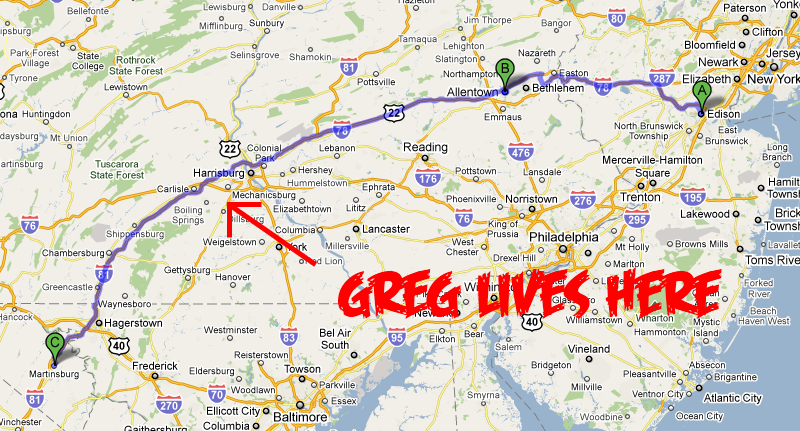 November 5, 2010 05:21:06 AM Fedex Smartpost Martinsburg WV US Departure Scan